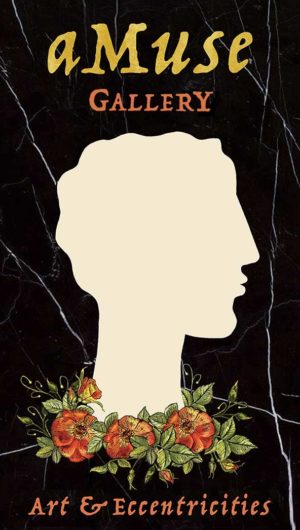 aMuse is a modern eclectic gallery located just across the tracks from the Chatham Clocktower. The gallery features fine art, including painting, drawing, sculpture, photography, and printmaking, as well as assemblage, ceramics, jewelry, and more. aMuse offers a delightful blend of art and eccentricities in a beautiful, friendly setting. Come visit!
Contact: Janice and Rick Patterson
Thurs-Sat 11:00am-5:00pm, Sun Noon-4:00pm.