"An Artist's Travelogue" Richard Trachtman Paintings Starts September 6
September 6, 2019 @ 5:00 pm

-

7:00 pm

Free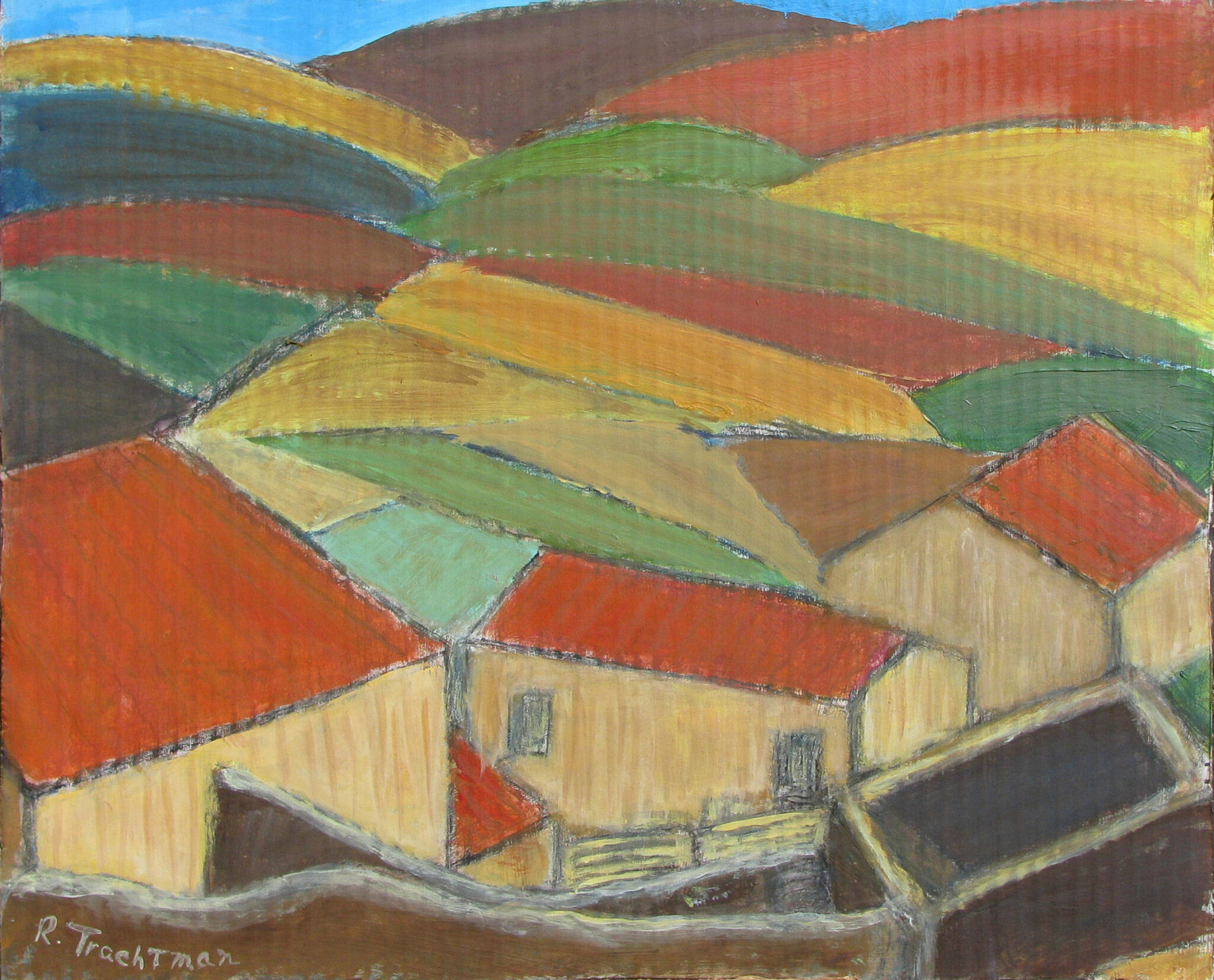 Richard Trachtman shows paintings reflecting travels in the U.S. and abroad in an exhibit entitled "An Artist's Travelogue" at the Chatham Bookstore from September 6 to October 25. Opening reception is Friday, September 6, from 5 to 7 p.m.
Richard Trachtman has been sketching, painting, and photographing for most of his life. While pursuing education toward his profession as a psychotherapist and administrator, he also took painting and drawing classes at the Brooklyn Museum and Cooper Union. After moving part-time to Columbia County with his wife Jan, he studied watercolor and acrylic painting with local teachers, including Betsy Jacarusso, Maj Kalfus, and Bart Gully.
More recently he has taken classes at The Art School of Columbia County and now serves on its advisory board. With a focus on landscapes of the Hudson River Valley, his work has appeared in shows in Columbia, Duchess, and Greene Counties.
"An Artist's Travelogue," however, shows paintings reflecting travel to other parts of the country and the world. These include North America (Arizona, California, Hawaii, New Mexico, and Quebec) as well as 10 other countries (Bahamas, Chile, Ecuador, France, Portugal, Scotland, England, Spain, Tanzania, and Viet Nam).
Trachtman finds that each place he travels to calls on him to see and interpret its unique character. When traveling, he carries small trays of watercolor paint and boxes of oil pastels, as well as smaller pads, canvas boards, or poster board. This change of paint media and the surfaces on which he paints makes the process different from the way he paints in Columbia County. He notes that some of the works in the exhibit are based on photographs, sketches, or his memory of places he has visited, so they are done "at home."
The Chatham Bookstore is located at 27 Main Street in Chatham, NY. An array of art supplies is available at the bookstore. For more information, call 518-392-3005. www.chathambookstore.com
Photo caption: Portuguese Village #1