David Maraniss Brings New Book "A Good American Family" to Chatham Bookstore
December 3, 2019 @ 7:00 pm

-

9:00 pm

Free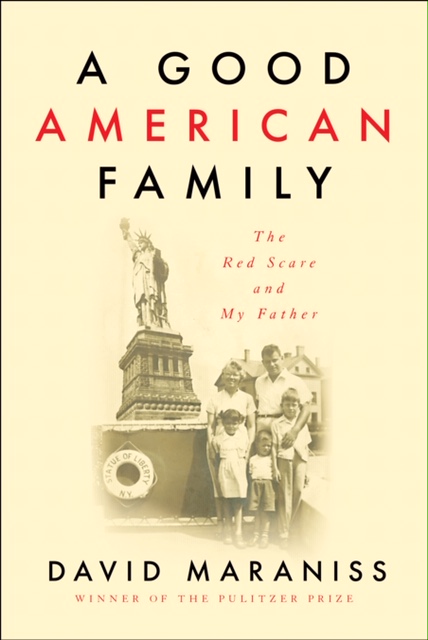 David Maraniss, Pulitzer Prize winning journalist and renowned author, comes to the Chatham Bookstore with his new book "A Good American Family: The Red Scare and My Father" on Tuesday, December 3, from 7 to 9 p.m. Published by Simon and Schuster. A conversation with Thomas Chulak from the bookstore and Q & A follow a brief reading. Refreshments will be served.
David Maraniss is an associate editor at The Washington Post and author of bestselling biographies of Bill Clinton and Barack Obama, among others. With "A Good American Family," he turns the lens on his own family to examine the politics of the 1950s McCarthy era, with its echoes in America today. As such, the book is a powerful personal story of a son's search to understand his father and what happened to his family during the Red Scare, one of the darkest periods in modern American history.
At the heart of the book is the story of his father, Elliott Maraniss, a World War II veteran who had commanded an all-black company in the Pacific, was spied on by the FBI, named as a communist by an informant, called before the House of Un-American Activities Committee, fired from his newspaper job, and blacklisted for five years. On March 12, 1952, he sat at the witness table in Room 740 of the federal building in Detroit, where he had been subpoenaed to testify before the House Committee on Un-American Activities.
David Maraniss is a New York Times best-selling author, fellow of the Society of American Historians, and visiting distinguished professor at Vanderbilt University. He has been affiliated with the Washington Post for more than forty years as an editor and writer and twice won Pulitzer Prizes at the newspaper. He has won many other major writing awards, including the George Polk Award, the Robert F. Kennedy Book Prize, the Anthony Lukas Book Prize, and the Frankfurt eBook Award. He and his wife Linda, a retired environmentalist, live in Washington, D.C., and Madison, Wisconsin, their home town. He is currently on a book tour for "A Good American Family."
"A Good American Family: The Red Scare and My Father" has an unexpectedly lyrical sweep as it moves from Room 740 to biography and history and back again…ultimately a deeply patriotic portrait of the first half of the 20th century, a prose poem to America's ideals."—NPR
The Chatham Bookstore is located at 27 Main Street in Chatham, NY. For more information, call 518-392-3005. https://chathambookstore.com/