Reception for Photographer Wendy Noyes with New Show "Carried Away"
July 5, 2019 @ 5:00 pm

-

7:00 pm

Free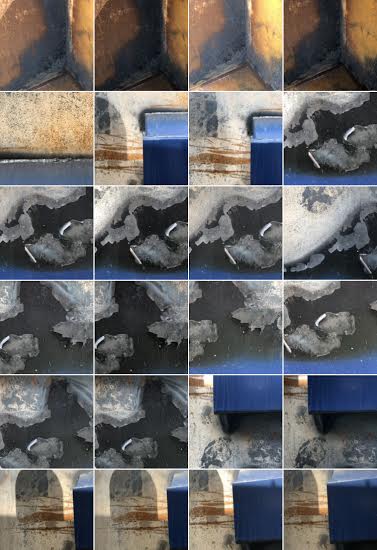 Photographer Wendy Noyes shares her work at a reception for her new show at the Chatham Bookstore on Friday, July 5, from 5 to 7 p.m. The photography show, entitled "Carried Away: Diaries, Sketchbooks, Mosaics," runs through September 1.
After graduating from Smith College, Wendy Noyes studied photography with Minor White at MIT and has been a photographer since that time. For the first forty years of her career she photographed exclusively in black and white, using large format, and printing with the 19th century technique of hand-sensitizing her own artist's papers with platinum and palladium emulsions.
For the past ten years, her work has been influenced by new technology, including the ubiquitous iPhone camera, and she uses digital color that she prints herself. The new work in the current show reflects this approach. No longer required to use expensive film needing laborious darkroom procedures to develop and print, she finds that the instantaneous feedback provided by the digital format gives rise to what she calls in the title of the show, her getting "carried away."
At the July 5th reception, Noyes will conduct a conversation about her work process and how the new work is connected to the new technology. She lives in Spencertown, NY with her husband, artist Sandy Noyes.