The Concerts at Camphill Ghent: "Young Masters, Old and New" 
December 8, 2018 @ 3:00 pm

-

5:00 pm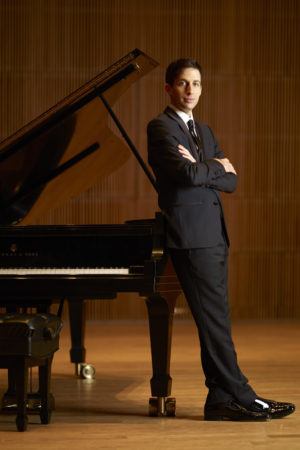 Benjamin Hochman—piano (Winner of the prestigious Avery Fisher Career Grant) will perform works by Bach (French Suite No. 5 in G), Chopin (Two Nocturnes Op. 62 and Ballade No. 4 in F minor Op. 52), Mozart (Sonata in A minor K. 310), and new works by Gilad Cohen and Jesse Brault.
Pianist Benjamin Hochman's eloquent and virtuosic performances blend colorful artistry with poetic interpretation exciting audiences and critics alike. He performs in major cities around the world as a respected orchestral soloist, recitalist and chamber musician, working with a celebrated array of renowned conductors and colleagues. An impassioned and intelligent exponent of diverse composers, from Bach and Mozart to Kurtág and Lieberson, he strives to express the essence of each composer's works, resulting in interpretations that the Vancouver Sun described as "stylish and lucid, with patrician authority and touches of elegant wit where context allows."
Please reserve your tickets in advance. Single tickets are available at  or by calling 518-392-2760.
Adults-$30, Seniors – $25, Students – Free

We hope you will join us.