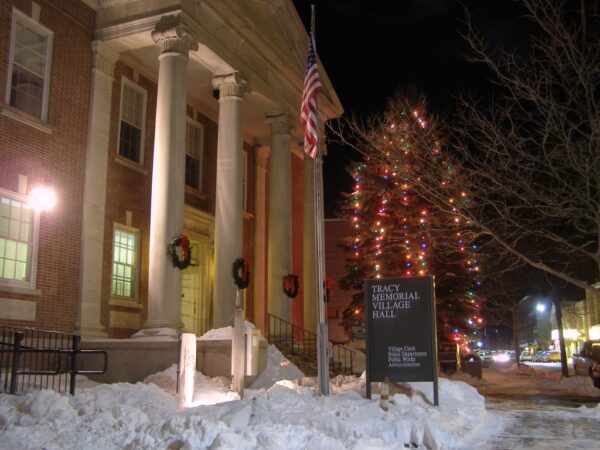 Our quintessential rural upstate community is home to dozens of independently-owned retail stores, casual cafés and fine dining and a vibrant art scene.
Whether you're visiting for the day, the weekend or making Chatham your home, you'll experience a unique combination of small town charm and top-notch food, arts, shopping and entertainment.  
Find individual businesses by visiting our Membership Directory.
History and architecture info on the About Chatham page.
Enter to Win CABA's Holiday Window Contest
ATTENTION: All businesses within the village of Chatham! You're invited to enter CABA's Holiday Window Contest. Windows must be attractive both day and night, and they must completed by December 2nd. Learn more.
Dear Chatham Business Owners, Ready or not, the holidays will soon be here! This year, as a part of our "Winterpalooza" celebration, which has different activities featured each weekend before Christmas, we are encouraging you to join our Holiday Window Contest. This is a chance for your business to showcase its unique personality. All businesses
Read More »
We love the holidays so much we're extending the activities. Rather than a one day event, we're spreading it out throughout the month of December. The festivities begin December 2 and run through December 24. Don't miss "Light Up the Night" our kick off event with a visit from Santa and the start of our
Read More »
November 10, 2022 | TheTravel.com Upstate New York has everything for everyone. These towns are even more beautiful in winter. #7: Chatham Beautiful mansions, set in the backdrop of sprawling horse farms and a bucolic landscape, make Chatham a beautiful winter destination. To believe that the town is small, its Main Street, that's known to
Read More »
Activities In and Around Chatham, NY