Chatham OctoberFeast will be held Saturday, October 7
Plans are underway for OctoberFeast 2017. Events and activities will be added as confirmed, so check back often.
OCTOBERFEAST SCHEDULE
11:00am
Community Chili Contest. Prizes for first, second, and third place. Judges include Chef Nancy Fuller (host of Food Network's Farmhouse Rules), Sal DeAngelo (CCSD Superintendent), and Tom Curran (Mayor of the Village of Chatham). All proceeds to benefit Columbia Pathways to Recovery. Download the Chili Contest entry form here.
Noon
Stonefly on the Chatham Brewing Main Stage
2 Blue on the Clocktower Stage
1:00pm
Firemen's Chili Contest at the Chatham Firehouse. Local firehouse companies enter their favorite recipe. The public judges. $5 to taste them all!
2:00pm
Brian LaPoint on the Chatham Brewing Main Stage
Abby Lappen on the Clocktower Stage
4:30pm
Eli's Gin on the Chatham Brewing Main Stage
8:00pm
Sideshow Willie on the Chatham Brewing Main Stage
More Good Stuff
The Chatham Bookstore: Enter to win a $40 gift certificate (27 Main Street). It's their 40th anniversary! All proceeds to benefit Chatham and Ghent food pantries.
Bimi's Cheese Shop will have a variety of local and regional goat cheeses, along with suggestions on beer and cheese pairings. They will also have 2 baby goats out front.
For The Kids
Berkshire Bank Parking Lot: The Lady Reds 10U Softball team will be offering free pumpkin painting from 11am – 4pm. They will be providing all the paints, and pumpkins. If you have a special pumpkin already at home, just bring it and you can paint it. The best part…NO MESSES for you to clean up at home!! They will also be selling some sweet treats. All proceeds will benefit the Lady Reds tournament fees, equipment, and training costs for this seasons Travel Team.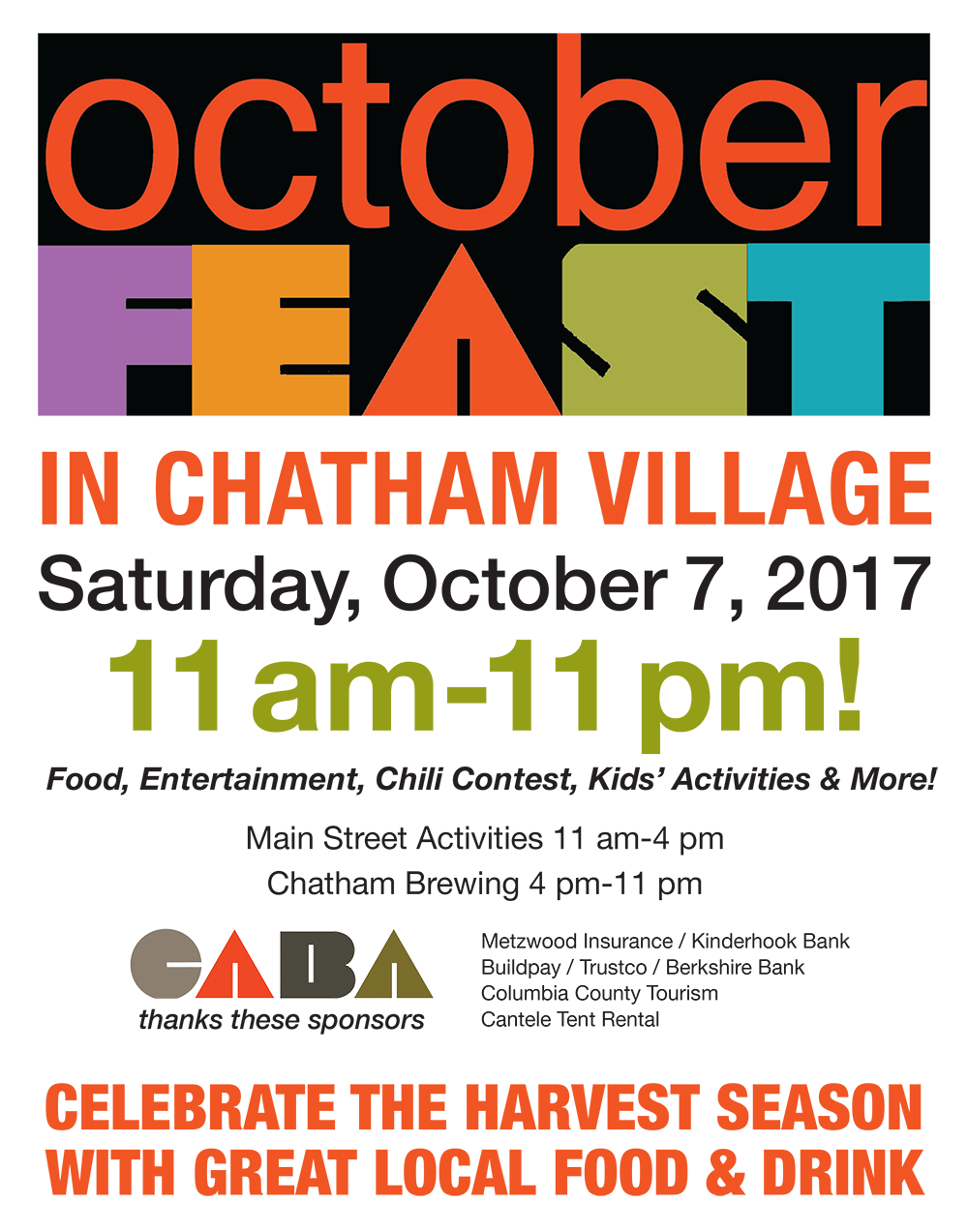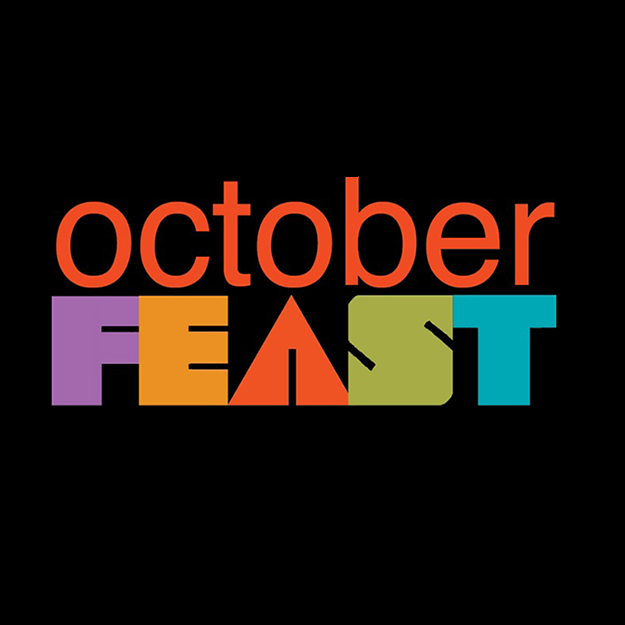 Thank you to our sponsors
Special thanks to these contributing businesses:
American Pie
Beach & Bartolo Realtors
Bimi's Cheese Shop
Boxwood Linen
Chatham Bookstore
Chatham Brewery
Chatham Flowers
Chatham Grill
Chatham Wine & Liquor
Columbia County Agricultural Society
Columbia Land Conservancy
Countryside Dental
French, Gifford, Preitor & Blasl Funeral Home
Inn At Silver Maple Farm
Pookstyle
R.H. Van Alstyne Jewelry
Somethins Gotta Give
Stone House Properties
The Warm Ewe
The Kinderhook Group
The People's Pub
Thompson Giroux Gallery
Victoria Dinardo
Willow & Oak