Events:
10:00am-Noon WDST Live Remote
Live broadcast with free giveaways. At the gazebo.
11:00am-Noon

Eric the Illusionist

A very funny and interactive show for children and families where the magic happens in the hand. On the Chatham Brewing Stage.
11:00am AND 1:00pm A Year With Frog and Toad KIDS!
Columbia County Youth Theater presents A Year with Frog and Toad KIDS, adapted from the three-time-Tony-nominated Broadway hit and based on Arnold Lobel's well-loved books. Part vaudeville, part make-believe, and all charm, A Year with Frog and Toad KIDS tells the story of a friendship that endures throughout the seasons. This whimsical show follows two great friends – the cheerful, popular Frog, and the rather grumpy Toad – through four seasons. Waking from hibernation, Frog and Toad plant gardens, swim, rake leaves, go sledding and, along the way, learn valuable life lessons. At the Crandell Theatre.
11:00am-4:00pm

 Kids Corner Crafts and Activities

At the Morris Memorial
12:30-3:30pm

Live Music at the Gazebo

The Kirks (Christine & James), Abbey Lappen, and 2 Blue (Amy Ryan and Richard Green)
4:00pm

Poetry Reading

Andrea Fry reading poems from "The Bottle Diggers" with Fern Sloan and Ted Pugh of The Actors' Ensemble
Vendors:
Adirondack Kettle Korn
All Fired Up
Avon
Berkshire Morgan Youth Club
Chatham Public Library
Chatham Republicans: The mission of the Town of Chatham Republican Committee is to support the work of the Republican Party.
Chatham Children's Garden
Chatham Kids Club
Cheese Cake Heaven – Made fresh and local from scratch in small batches. Innovative flavor combinations in a variety of sizes.
Claudia Kinglsey – Antiques, Uniques, Etc. Distinctive jewelry, custom, costume, and vintage
Color Street: 100% nail polish. Easy to apply. Requires no drying time. Many styles and colors. More durable than regular wet polish.
Columbia County Pathways to Recovery
Columbia County Sanctuary Movement
Columbia Greene Community College: a comprehensive two-year college offering a variety of transfer and career programs
Columbia-Greene Humane Society: CGHS/SPAC offers many services including animal adoptions, surrenders, boarding, grooming and low cost veterinary care.
Culligan Water: specializing in drinking water, water testing and treatment solutions with residential, commercial and industrial applications.
Designs with Desi
Dontam Equine Treasures
Earth And Sea
Firefly moments to remember: Hand poured, small batch natural soy candles. Eco-friendly, renewable, sustainable, and carbon neutral. No artificial colors. All 30 fragrances are Phthalate free.
Galleria Cecilia: Visual fine artist. Watercolor, oil, graphite pencil, acrylic, charcoal and colored pencil. Birds, flowers, butterflies, horses, nature, landscapes, portraits.
Heritage Artisans
House of Dolls
Ghent Republicans: Our goal is to protect the quality of life we now enjoy and we promise to work at bringing this quality of life to all.
I'm Not Gonna Get Ticked: All natural tick and mosquito repellent, tick removal kits, and information about Lyme disease, ticks and other tick borne illnesses
Indivisible Chatham NY
Instant Bathfitters
Kastania Olive Oil
Kira's Pet Shop
Maple Forge
Mountain Road School: (Pre-K-8th grade) offers a progressive school experience deeply immersed in the art of being human by connecting with each other and the natural world.
Mr Ding-A-Ling Ice Cream
Pereen Jewelry
Potholder Potpourri
Pure Bliss Jewelry: Handmade items with a vintage vibe. Embroidered jewelry, pearls, and fancy headbands.
Tastefully Simple – Holly Clark
Tech Loops: Practical and stylish, high-tech unisex eyeglass holders. Sweat-resistant. 20 bead variations. Handmade in the U.S.A.
The Chatham Synagogue: Jewish culture, heritage, and practice with a warm, contemporary approach.
The Chuck Wagon: Local family owned food truck serving comfort food to the community.
The DandiLyon Group: hand cast jewelry using the lost wax method of casting. Stylish rings, earrings, bracelets and necklaces at affordable prices.
The Lauren Dapice Maternal and Child Ward Project
The Peach Tree: All pieces handmade by Amy DiLalla. Natural, simple, true to the earth gemstone jewelry in sterling silver and 14K gold fill.
The Prudence Collection
The Spencertown Academy
Toolin Around
Upstate Design + Vintage Studio: Limited, one-of-a-kind handmade arts and crafts and frames using natural materials and local wood products.
Women's Peace Collection: A fair trade business committed to empowering women across the globe. We sell high quality handmade products and our artisan partners are paid fair wages.
Xanadu Crystals: Crystals and mineral treasure
Yankee Distillers
Yummy Kitchen: A food truck based out of Kinderhook NY, serving up Banh Mi sandwiches, Korean chicken wings, noodles, and other tasty Asian street foods to the Hudson Valley.
Zonta Club of Upper Hudson Valley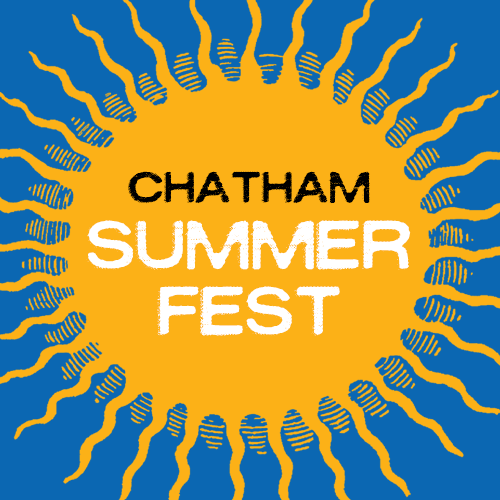 SUPPORTING SPONSOR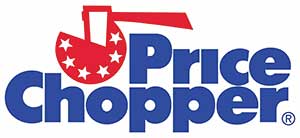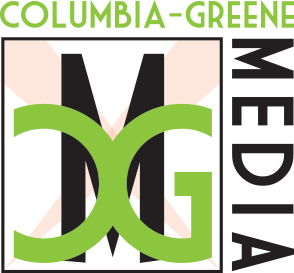 SUSTAINING SPONSOR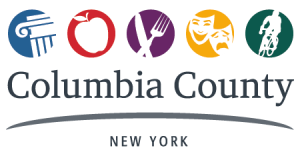 Special thanks to these contributing businesses:
American Pie
Bank of Greene County
Bartlett House
Beach & Bartolo Realtors
Camphill Ghent
Chatham Bookstore
Chatham Brewing
Chatham Film Club
Columbia Land Conservancy
Country Life Real Estate
Countryside Dental
Davistudio
French Preiter & Blasl Funeral Home
Gabel Real Estate
Lael Locke
Melt Body & Skin
Pookstyle
R.H. Van Alstyne Jewelry
Romanoff Products
Stone House Properties
Taste Box
The Chatham Press
TKG Real Estate