Chatham SummerFest 2018 is over.
It was held Saturday, July 7
We had great weather and a terrific turnout. Thank you to everyone who pitched in and to those who showed up!
Events:
| | |
| --- | --- |
| 10:00am-Noon | WDST Live Remote with free giveaways. |
| 10:00-11:45am | Art School of Columbia County mural activity for kids and families age 3 and up. At the gazebo. |
| 10:00am-3:00pm | Tours of the Tracy Memorial. While there, enter the free raffle to win a basket of local gift certificates. |
| 10:00am-4:00pm | Gallery Exhibit of landscapes in oil by Newburyport, MA artist Annalee Johnson entitled "New Horizons." At the Chatham Bookstore. |
| 10:00am-5:00pm | Free tarot card readings by Jackie Rickert at R.H. Van Alstyne Fine Jewelry and Gifts, 42 Main Street. |
| 10:00am-4:00pm | Scavenger Hunt. Forms can be picked up at the info booth in front of the Chatham Bookstore. |
| 10:00am-4:00pm | Farmer's Market at the Gazebo |
| 10:30am-3:00pm | Face painting by Melissa King at The Morris |
| 11:00am-Noon | Eric the Illusionist. A very funny and interactive show for children and families where the magic happens in the hand. On the Chatham Brewing Stage. |
| 11:00am | Columbia County Youth Theater presents "A Year with Frog and Toad KIDS," adapted from the three-time-Tony-nominated Broadway hit and based on Arnold Lobel's well-loved books. Part vaudeville, part make-believe, and all charm, A Year with Frog and Toad KIDS tells the story of a friendship that endures throughout the seasons. This whimsical show follows two great friends – the cheerful, popular Frog, and the rather grumpy Toad – through four seasons. Waking from hibernation, Frog and Toad plant gardens, swim, rake leaves, go sledding and, along the way, learn valuable life lessons. At the Crandell Theatre. |
| 11:00am-4:00pm | Dunking Booth in front of the Morris Memorial. |
| 11:00am-4:00pm | Kids Corner crafts and activities at the Morris Memorial. |
| 11:45am | Author and illustrator Amy Deweerd will read two trues stories from Kinderhook Farm in the Chatham Bookstore's Reading Tent on Main Street. |
| Noon | Big Head Parade kicks off from the Chatham Brewing. |
| Noon-4:00pm | Louella's will be grilling outside, in front of the Morris Memorial. All proceeds to benefit the Morris. |
| 12:30-3:30pm | Live Music at the Gazebo. The Kirks (Christine & James), Abbey Lappen, and 2 Blue (Amy Ryan and Richard Green). |
| 1:00pm | Columbia County Youth Theater presents "A Year with Frog and Toad KIDS," adapted from the three-time-Tony-nominated Broadway hit and based on Arnold Lobel's well-loved books. At the Crandell Theatre. |
| 1:00-3:00pm | Reverberators on the Chatham Brewing Stage. |
| 1:45pm | Jacqueline Rogers will read from her latest picture book in the Chatham Bookstore's Reading Tent on Main Street. |
| 3:00-6:00pm | Payne's Grey Sky on the Chatham Brewing Stage. |
| 3:30pm | Unveiling of plaque to mark the Tracy Memorial in the National Register of Historic Places at the Tracy Memorial. |
| 4:00pm | Andrea Fry Poetry Reading from "The Bottle Diggers" with Fern Sloan and Ted Pugh of The Actors' Ensemble. |
| 6:00-8:00pm | Rusticator. Brewery After Party at Chatham Brewing. |
| 8:00-11:00pm | Breezy Grass. Brewery After Party at Chatham Brewing. |
Vendors:
Amy Deweerd
Antiques at Seven Oaks: Down and feather goose down pillows with ticking zip covers, decorative pillows and select vintage items.
Berkshire Morgan Youth Club
Camphill Ghent: A non-profit community offering independent and assisted living options for seniors ages 55 and older. For more information, call (518) 392-2760.
Chatham Democrats: Building and extending the historic legacy of the Democratic Party
Chatham Republicans: The mission of the Town of Chatham Republican Committee is to support the work of the Republican Party.
Cheese Cake Heaven – Made fresh and local from scratch in small batches. Innovative flavor combinations in a variety of sizes.
Chef D's Spice Blends: Eight homemade spice blends to fill your cooking with a world of flavor.
Claudia Kinglsey – Antiques, Uniques, Etc. Distinctive jewelry, custom, costume, and vintage
Color Street: 100% nail polish. Easy to apply. Requires no drying time. Many styles and colors. More durable than regular wet polish.
Columbia County Chapter of Citizen's Climate Lobby: working in a bi-partisan way to solve climate change issues.
Columbia Greene Community College: a comprehensive two-year college offering a variety of transfer and career programs
Columbia-Greene Humane Society: CGHS/SPAC offers many services including animal adoptions, surrenders, boarding, grooming and low cost veterinary care.
Culligan Water: specializing in drinking water, water testing and treatment solutions with residential, commercial and industrial applications.
davistudio: Fine porcelain plates, bowls, dishes, and objet d'art
Designs with Desi
Earth And Sea: Jellyfish in acrylic globes, beach signs, blown glass jellyfish pendants
Firefly moments to remember: Hand poured, small batch natural soy candles. Eco-friendly, renewable, sustainable, and carbon neutral. No artificial colors. All 30 fragrances are Phthalate free.
Flying Deer Nature Center: A wilderness school and community dedicated to mentoring children, adults, and families in deep connection to nature, self, and others.
Fragrances of Wine: wine-inspired perfumery
Friends of the Tracy: Working to restore and preserve the historical and architectural heritage of the Village of Chatham for future generations.
From the Forest: manufacturer of engineered hardwood flooring and hardwood wallplanks
Galleria Cecilia: Visual fine artist. Watercolor, oil, graphite pencil, acrylic, charcoal and colored pencil. Birds, flowers, butterflies, horses, nature, landscapes, portraits.
Ghent Republicans: Our goal is to protect the quality of life we now enjoy and we promise to work at bringing this quality of life to all.
Ghent VFW Post 5933
Grandma Goddess and Diva Daughter Leggings
Heritage Artisans: Purveyors of hand crafted baskets and knitted garments. All made from natural materials. Many one-of-a-kind items.
House of Dolls
Hudson Harmony II Inc: Handcrafted, small batch organic aromatherapy and skin care
Huff N Puff: Gutter Helmet and Renewal by Anderson
I'm Not Gonna Get Ticked: All natural tick and mosquito repellent, tick removal kits, and information about Lyme disease, ticks and other tick borne illnesses
In Peace and Harmony
J&C Antiques
Jackie Rogers: Children's book author and illustrator
KeyBank
LuLaRoe: Rosemary Fernandez will be selling the very popular LuLaRoe line of women's clothing
Mac-Haydn
Maple Forge
Mac-Haydn Theatre: Columbia County's musical theatre in the round
Molly & Murphy Co.: Fine art by Deborah A. Berlin. Self-taught, emerging artist. Watercolor, colored pencil, and ink. Photo-realistic, abstract, and whimsical elements.
Mountain Road School: (Pre-K-8th grade) offers a progressive school experience deeply immersed in the art of being human by connecting with each other and the natural world.
Mukama Afayo Uganda: handcrafted jewelry, bags, aprons and more made in Uganda to support Ugandans.
MVP Health: Information about all health insurance options.
My Massage Therapy NY: providing onsite massage services
Nancy Forster:hand-dyed scarves, tie-dyed tshirts, natural photo cards, and much more.
Nine Pin Cider: New York's first farm cidery. Sourced entirely from Capital Region and Hudson Valley apples.
Olde York Farm: a women-owned and family operated distillery in Claverack, NY. We use Hudson Valley foraged and farmed ingredients to produce small batches of seasonal spirits.
Our Community Cares: a volunteer run, non-profit organization whose missing is to assist those in need in Columbia County, NY
Pinnacle Trail Design & Construction
Pixie Floss, LLC: Organic cotton candy, spun on-site. Organic marshmallows and s'mores grilled on-site. Based in Catskill, NY.
Potholder Potpourri
Pure Bliss Jewelry: Handmade items with a vintage vibe. Embroidered jewelry, pearls, and fancy headbands.
Singerman and Post
State II Distillery LLC
Tastefully Simple: a gourmet food product made for everyday. Sauces, dips and mixes to help you become the star of your dinnertime.
Tech Loops: Practical and stylish, high-tech unisex eyeglass holders. Sweat-resistant. 20 bead variations. Handmade in the U.S.A.
The Chatham Synagogue: Jewish culture, heritage, and practice with a warm, contemporary approach.
The Chuck Wagon: Local family owned food truck serving comfort food to the community.
The Columbia Paper: handing out free copies of the most recent issue of their weekly newspaper.
The DandiLyon Group: hand cast jewelry using the lost wax method of casting. Stylish rings, earrings, bracelets and necklaces at affordable prices.
The Lauren Dapice Maternal and Child Ward Project: saving lives of people in need.
The Peach Tree: All pieces handmade by Amy DiLalla. Natural, simple, true to the earth gemstone jewelry in sterling silver and 14K gold fill.
Town of Chatham Climate and Recreation Committees
Upstate Design + Vintage Studio: Limited, one-of-a-kind handmade arts and crafts and frames using natural materials and local wood products.
Children's Books by Usborne Books and Kane/Miller: Many styles of books (board books, picture books, educational, etc.) for all age ranges – from newborn thru teen years.
Women's Peace Collection: A fair trade business committed to empowering women across the globe. We sell high quality handmade products and our artisan partners are paid fair wages.
Xanadu Crystals: Crystals and mineral treasure
Yummy Kitchen: A food truck based out of Kinderhook NY, serving up Banh Mi sandwiches, Korean chicken wings, noodles, and other tasty Asian street foods to the Hudson Valley.
Zonta Club of Upper Hudson Valley: Part of the international organization that meets monthly in Chatham and works to better the lives of women and children.
Special Summerfest Hours:
| | |
| --- | --- |
| Bimi's Cheese Shop, 21 Main Street | 10:00am-4:00pm |
| Crow Cottage, 2 Austerlitz Street | 10:00am-4:00pm |
| The People's Pub, 36 Main Street | Noon-4:00pm for lunch |
Special Summerfest Offers:
| | |
| --- | --- |
| Olde 1811 Antique Shoppe & Crow Cottage, 3 Railroad Avenue | A chance to win a free tshirt with every purchase. |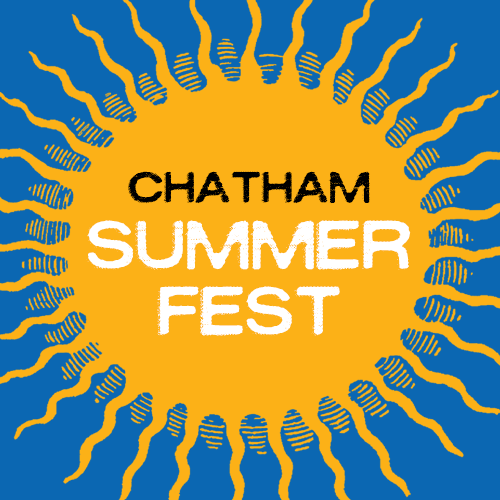 SUPPORTING SPONSOR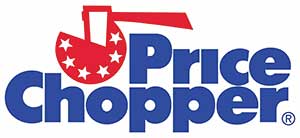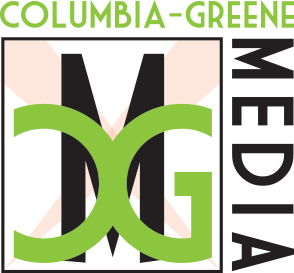 SUSTAINING SPONSOR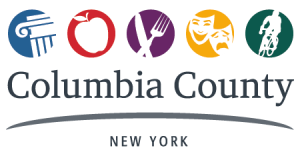 Special thanks to these contributing businesses:
American Pie
Bank of Greene County
Bartlett House
Beach & Bartolo Realtors
Camphill Ghent
Chatham Bookstore
Chatham Brewing
Chatham Film Club
Columbia Land Conservancy
Country Life Real Estate
Countryside Dental
Davistudio
French Preiter & Blasl Funeral Home
Gabel Real Estate
Lael Locke
Melt Body & Skin
Pookstyle
R.H. Van Alstyne Jewelry
Romanoff Products
Stone House Properties
Taste Box
The Chatham Press
TKG Real Estate