Chatham SummerFest 2017
Chatham Summerfest 2017 took place on Saturday, July 8 from 10:00am-4:00pm. This 41st annual street fair drew hundreds of visitors and showcased many varied local organizations as well as performers, artists, and vendors. All events were free and took place along Main Street, Park Row, and Hudson Avenue. In addition to the popular sidewalk sale and Artisan Faire, three stages throughout the village accommodated a variety of entertainers.
The Chatham Area Business & Arts (CABA) Organization organized this event. CABA is a coalition of individuals, businesses and organizations that work to promote the Chatham, New York region as a vibrant, positive environment for shopping, dining, enjoying the arts and conducting business.
Time
Event
Location
Description
10:00-11:30am  
Art School of Columbia County project
The Gazebo
Children age 3 and up and families will learn how to draw or paint a self-portrait and can also take part in creating a fifteen-foot mural. Materials provided.
10L00am-4:00pm
Fire Truck and Fire Extinguisher Demonstrations
Morris Memorial
By Chatham Fire Department
10:30am -12:30pm
Lost in the Woods
Yianni's Porch
A 4-piece recorder and string ensemble. The music is eclectic in style and will include a variety of musical periods and genres from around the world. Members include Beatrix Clarke (soprano recorder), Cathy Augello (alto recorder), Georgette Weir (tenor recorder), and Howard Pepperman (viola da gamba).
11:00am-4:00pm
Activities Corner
Morris Memorial
Kids of all ages are invited to participate in a wide variety of crafts and activities.
11:00am-5:00pm
Local Vocals

Second Space, 29 Main Street, #2A
Group singing and open mic for soloists and poets, hosted by Sheri Bauer-Mayorga. Sign up for Open Mic on her website.
11:30am
Jim Snack
Chatham Brewing Main Stage
Renowned magician and master of sleight-of-hand
Noon-3:00pm
Open Mike
The Gazebo
Hosted by Richard Green, of the popular Open Mic at the People's Pub. A sound system, microphones, and guitar amps will be provided (sorry – no drum sets, hand percussion is OK). While there will be a few 15 minute slots for those who sign-up on the day, advance registration is appreciated. To sign up and book a specific time, call Richard Green at 518.225.2983 or email him at ten.t

1512957909

niopr

1512957909

iaf@n

1512957909

eerGd

1512957909

rahci

1512957909

R

1512957909

.
Noon-6:00pm
Wine tasting
Chatham Wine and Liquor
12:30pm
Big Head Parade
Begins at the Morris Memorial and goes down Main Street
This uniquely Chatham event features a parade of individuals wearing giant handmade papier-mâché heads that cover most of their body. In addition to the heads will be adults and kids in festive costume, musicians, floats and other surprises. All are welcome to march or watch.

12:30-1:00pm
The Columbia County Youth Theatre (CCYT)

The Crandell Theatre
A reworking of the classic children's tale "The Pied Piper" performed by The Columbia County Youth Theatre, directed by Edgar Acevedo.
12:45-2:45pm
Hudson Busk
Yianni's porch
A loosely based group of performers whose goal is to make you SMILE, tap your toes, and sing along.
1:00pm
Mac-Haydn Theater
Chatham Brewing Main Stage
1:30-2:30pm
Create a character with Jackie Rogers, a NY Times Best Seller Illustrator.
Chatham Bookstore
For ages 5 and up, parents accompanying please.
2:00pm
Chatham's Payne AME Church Choir and Rory Block
Chatham Brewing Main Stage
2:30pm

The Reverberators
Chatham Brewing Main Stage
4:00pm
Stoneflys
Chatham Brewing Main Stage
6:00pm
Bad Mothers
Chatham Brewing Main Stage
8:00pm
Brian LaPoint and the Joints
Chatham Brewing Main Stage
Visiting Businesses & Organizations
All Fired Up, handmade jewelry
Antiques At Seven Oaks, pillows and select vintage items
Apex Solar Power, solar energy equipment supplier and installer
Art School of Columbia County, nurturing creativity and community through the visual arts
Avon Avon products. Gift raffle basket. Brochures and samples.
Ballast Concrete & Company
Bath Fitter, bathroom remodeling
Barley Farms
Berkshirestyle.com, online magazine
*BuildPay, LLC, providing literature to introduce people to BuildPay Services.
*Camphill Ghent, a residential and care community for elders
Chatham Democrats
Chatham Village Historical Society, Chatham Village related items: maps, books, ornaments tote bags, post cards
Chatham Kids Club, craft activity for kids and selling snowcones
Chatham MED PTA, signups and info, craft activity for kids and selling spiritwear
Chatham Public Library
Chatham Republicans
Claudia Kingsley, vintage and misc jewelry, clothing, pottery, baskets
Columbia Greene Humane Society, handmade crafts
Columbia-Greene Media
Columbia Pathways to Recovery
Counter Balance, handcrafted cutting boards, display center pieces
Culligan Water, water treatment and testing, drinking water systems
*Davistudio Fine Porcelain
Dandelion Energy, home geothermal systems providing renewable heating, cooling, hot water
Designs with Desi, jewelry and handcrafted aprons
Dontam Equine Treasures, wildlife, horse and pet themed items
From the Forest Floor, turned wood objects from harvested fallen trees
Friends of the Tracy, beer steins and ornaments
Ghent Blacksmith, iron work and homemade maple products
Ghent Democrats
Harlem Valley Rail Trail Association, rail trail Info
Heritage Artisans -handmade baskets, woolen items, soap-spinning, knitting and basket-making demonstrations
HOP20, Hop infused soda
House of Dolls, dolls
Indivisible Chatham New York
J & C Antiques, pottery, antique china and porcelain, crystal and framed art
Kastania Olive Oil LLC, olive oil and more
Maple Leaf Sugaring, LLC
Mohawk River Press, books
Mountain Road School
MVP Health Care, health insurance
Northern Columbia County Rotary Club
October Design Co., up-cycled lighting and décor
Party for Uganda
Pat Rotondo Jewelry
Pereen Jewelry, handmade jewelry by Krystina Didio
Pinnacle Trail Design and Construction Design, construction and maintenance of trails
Pure Bliss Jewelry and Accessories
Racing 4 Colon Cancer
Randy Ezinga, hand turned wooden bowls
Root and Tuber Works, hand-dipped beeswax candles
Rustic Woodcraft, rustic furniture and arbor made from Columbia County Red Cedar
S. Flavin Designs, jewelry
Singerman & Post, jewelry
Sundog Solar, solar info
Tastefully Simple, dips and sauces
TechLoops, eyeglass holders
The Chatham Synagogue
The Peach Tree, jewelry
Tom Kenny, wooden bowls
Tooln' Around, bird houses
Trustco Bank
Women's Peace Collection, fair trade jewelry, scarves, bags, toys, baskets
Xanadu Fine Minerals, LLC, rocks, minerals, crystals, handmade stone and silver jewelry
Zonta Club, professionals empowering women worldwide through service and advocacy
*Indicates a member of Chatham Area Business and Arts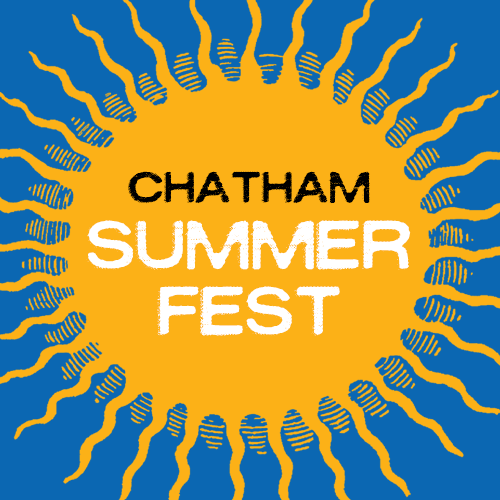 Thank you to our sponsors
Special thanks to these contributing businesses:
American Pie
Beach & Bartolo Realtors
Bimi's Cheese Shop
Boxwood Linen
Chatham Bookstore
Chatham Brewery
Chatham Flowers
Chatham Grill
Chatham Wine & Liquor
Columbia County Agricultural Society
Columbia Land Conservancy
Countryside Dental
French, Gifford, Preitor & Blasl Funeral Home
Inn At Silver Maple Farm
Pookstyle
R.H. Van Alstyne Jewelry
Somethins Gotta Give
Stone House Properties
The Warm Ewe
The Kinderhook Group
The People's Pub
Thompson Giroux Gallery
Victoria Dinardo
Willow & Oak