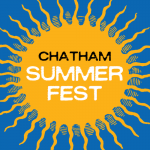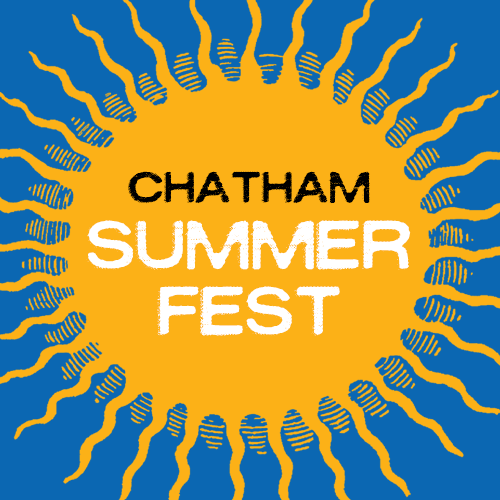 Please join us in our celebration of Chatham SummerFest's 40th anniversary Saturday, July 9th, 2016 from 10am to 4pm. The event will take place on Main Street, Park Row, and Hudson Avenue in Chatham.
Chatham NY has always been one of the most architecturally beautiful towns in Columbia County. Each summer Main Street, Park Row and Hudson Avenue turn into a lively 'food, shopping and music' festival and this year we hope to make it our best yet. We think that 40 years is a very big deal so we plan to make it a great event.
There will be live entertainment on two stages and the streets will be lined with over 70 artisan vendors such as woodcrafters, jewelry makers, textile artists, makers of apothecary products and more. We're sure there will be a little something for everyone. And we'll have farm animals and face painting for the kids.
Between the food trucks and our town's great cafes, restaurants and brewery you'll have lots of good eats to choose from such as Mexican, East Indian, and great American classics. Chatham is fast becoming a serious FOOD town!
"SummerFest is an event for people of all ages. There's lots of socializing with good food and fun. My favorite part of SummerFest is the parade which anyone can jump into and march along with!" – Tom Curran, mayor of Chatham
"This year's SummerFest should be better than ever. There is a great group spearheading it and there will lots of new vendors and merchants introducing themselves." – Rita Van Alstyne, owner of R.H. Van Alstyne Fine Jewelry
We can't wait to kick-off summer and celebrate this special anniversary with you all. Hope to see you all at SummerFest 2016.