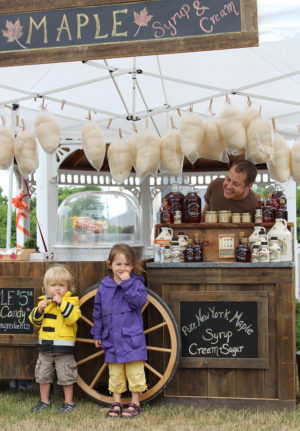 Chatham's 41st Annual Summerfest will take place on Saturday, July 8 from 10am-4pm. Chatham Summerfest is a street fair that regularly draws hundreds of visitors and showcases many varied local organizations as well as performers, artists, and vendors. All events are free and will take place along Main Street, Park Row, and Hudson Avenue.
In addition to the popular sidewalk sale and Artisan Faire, three stages throughout the village will accommodate a variety of entertainers. CABA is looking for Vendors and Entertainment for the event. If you would like to participate please, download the vendor application or email questions to .
The Chatham Area Business & Arts (CABA) Organization will organize this event. CABA is a coalition of individuals, businesses and organizations that work to promote the Chatham, New York region as a vibrant, positive environment for shopping, dining, enjoying the arts and conducting business.