Chatham Winterfest
Chatham's fourteenth annual WinterFest was held Saturday, December 10, 2016.
All Day Events
Word Hop: This scavenger-hunt-style activity was great for kids and adults to do together. The Winterfest Word Hop Form, which was available from participating locations, listed several businesses and organizations in the village. Each had a "hidden" holiday word. Word Hoppers collected all the words, returned the completed form to Beach & Bartolo, 34 Main Street, by 4:00pm on Saturday, December 10 and were entered to win a gift basket filled with donated items from area merchants. There was no fee to play and no age minimum (or maximum).
Free Hay Rides: Our hop-on hop-off tractor-pulled hayride looped from Main Street to the Chatham Firehouse and Our Daily Bread Deli. Special thanks to Kirk Kneller of the Lofgren Agency for providing this service.
Our Daily Bread Deli: Chatham MED PTA and Chatham Kids Club set up at OBD with a variety goodies and crafts just for kids and their families: baked goods, Christmas cards designed by kids, and holiday magnet craft making, photo booth and the iconic (and delicious) chestnuts roasted over an open fire. More hot and cod food and beverages was available inside the store. 116 Hudson Avenue
Thompson Giroux Gallery: Outdoor sculpture exhibit. Artwork by William Thompson. 57 Main Street
Our Community Cares Open House: Free coffee, tea, cocoa and baked goods. 25 Hudson Avenue
SomethinsGottaGive: 10% of WinterFest sales were donated to the Chatham Area Silent Food Pantry. Refreshments were served. 5 Main Street
Brown's Emporium: 50% Off Vera Bradley Bags. 30-50% off select women's and mens apparel. Angora blend socks $5.00. 37 Main Street
Chatham Café and Deli: Hot chocolate and holiday treats. 41 Main Street
Schedule of Events
10:00am-3:30pm
Support Our Troops. Craft materials were available to make cards and write notes or letters to service members. Free refreshments and live music. At the Chatham Firehouse, 10 Hoffman Street
*Also accepted donations of goods to send to soildiers.
11:00am
"How the Grinch Stole Christmas" read by Judy Staber and Thomas Chulak at the Chatham Bookstore. 27 Main Street
Noon-3:00pm
Jazz Guitarist Joe Finn at SomethinsGottaGive, 5 Main Street
Holiday Nature Crafts, no charge, at Columbia Land Conservancy. 49 Main Street
1:30-3:00pm
"Lost in the Woods," a 4-piece recorder and string ensemble based in Poughkeepsie, performed at the North River Gallery at 34A Main Street. The music of this group was eclectic in style and included a variety of musical periods and genres from around the world. "Lost in the Woods" members include Beatrix Clarke (soprano recorder), Cathy Augello (alto recorder), Georgette Weir (tenor recorder), and Howard Pepperman (viola da gamba).
2:00-3:45pm
Free screening "Home Alone" at the Crandell Theatre.
2:00-5:00pm
Breezy Grass performed at Chatham Brewing, 59 Main Street
5:00-7:00pm
Live at the Chatham Bookstore: Bonnie MacKay discussed with Thomas Chulak her new book Tree of Treasures: A Life in Ornaments. Q&A followed a brief reading. Refreshments were served.
8:00-10:00pm
Stone Soup performed at Chatham Brewing, 59 Main Street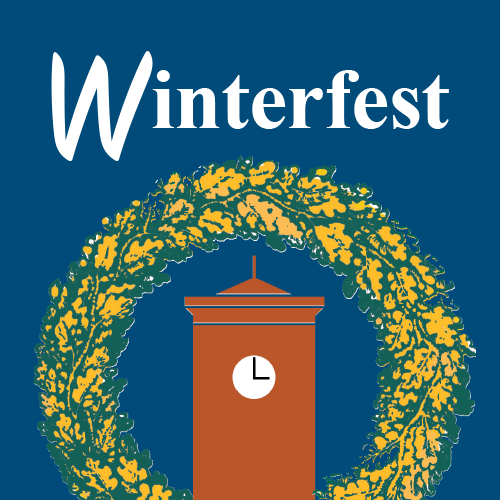 Thank you to our sponsors
Special thanks to these contributing businesses:
American Pie
Beach & Bartolo Realtors
Bimi's Cheese Shop
Boxwood Linen
Chatham Bookstore
Chatham Brewery
Chatham Flowers
Chatham Grill
Chatham Wine & Liquor
Columbia County Agricultural Society
Columbia Land Conservancy
Countryside Dental
French, Gifford, Preitor & Blasl Funeral Home
Inn At Silver Maple Farm
Pookstyle
R.H. Van Alstyne Jewelry
Somethins Gotta Give
Stone House Properties
The Warm Ewe
The Kinderhook Group
The People's Pub
Thompson Giroux Gallery
Victoria Dinardo
Willow & Oak