Blasted by Sarah Kane, with actors Jim Fletcher and Katiana Rangel
December 16, 2021 @ 7:00 pm

-

8:00 pm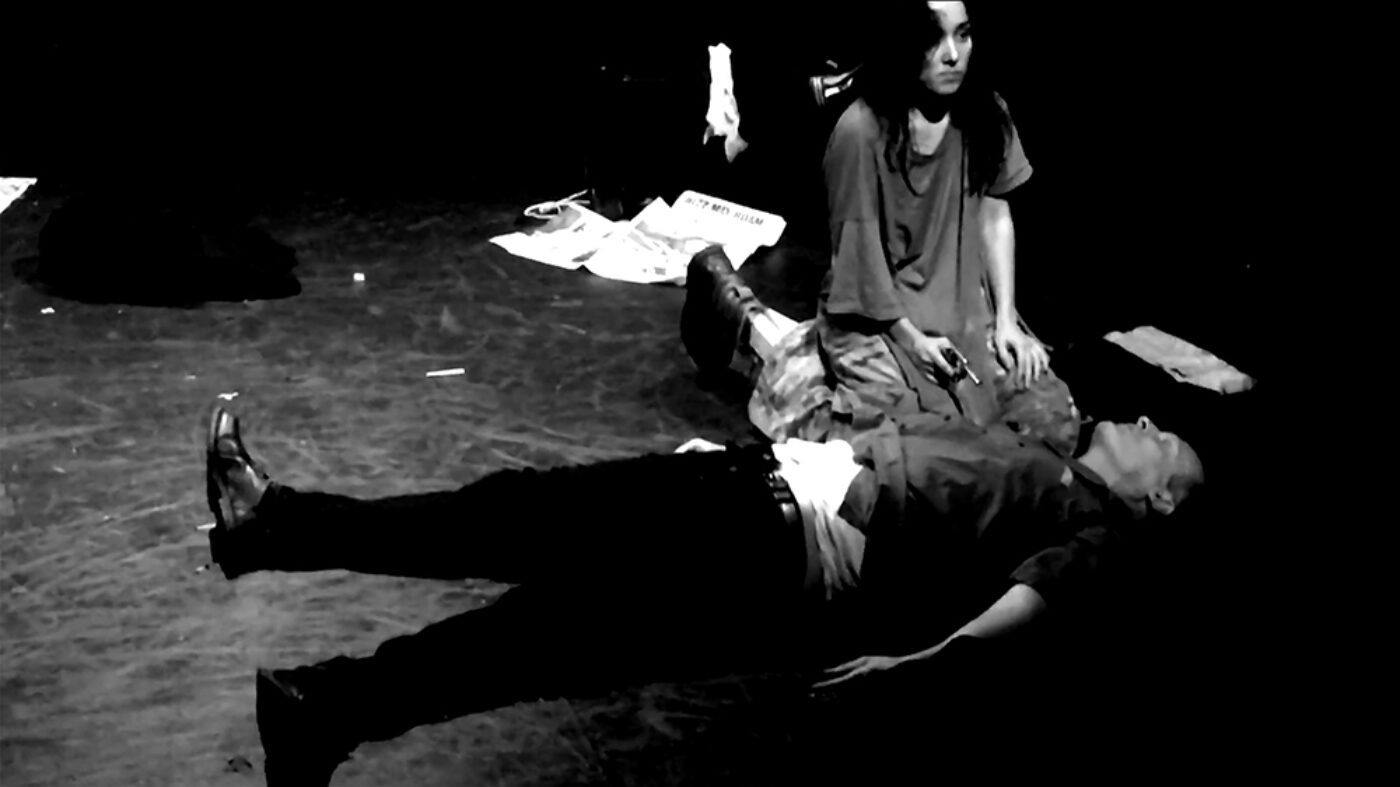 Actor/Director Katiana Rangel, longtime collaborator Jim Fletcher, and cellist and composer Lori Goldston will be in residency from December 11–17, refining and developing their two-person version of Sarah Kane's Blasted, a play that shocked and outraged audiences and critics when it premiered in London in 1995. Please contact us at document.getElementById("wpmt-1479-734200").innerHTML = eval(decodeURIComponent("%27%62%6f%78%6f%66%66%69%63%65%40%70%73%32%31%63%68%61%74%68%61%6d%2e%6f%72%67%27"))*protected email* for details about attendance and ticketing to the work-in-progress showcase.
In Blasted, a young woman, a middle-aged journalist and a soldier are gathered in a war zone. Amidst the ruination around them, the foul mouthed journalist and young woman nest in a hotel room, witnessing the destruction that is not only occurring outside, but gradually happening in every level of their twisted relationship. Outside and inside blend into one another and the horror of that reality begins to feel like a dream through Sarah Kane's innovative and explicit style of writing.
Despite the notoriously graphic and violent content of the language and events in the play, Blasted retains a formal integrity. Everything happens in one hotel room over the course of a few days, even as the characters' bodies, the room itself, and the world outside undergo clear transformations. This is only the second production ever of Blasted in New York theater circles. In addition to Rangel and Fletcher taking on the parts of the characters, the renowned cellist Lori Goldston performs a live score, sonically portraying the stage directions, in particular, the recurring sound of rain.
Please be advised this performance contains explicit and mature content including violence, strong language, and nudity, and is not suitable for children.