Crandell Kid Flicks Before Bedtime: MINIONS
October 13 @ 5:00 pm

-

7:00 pm

Free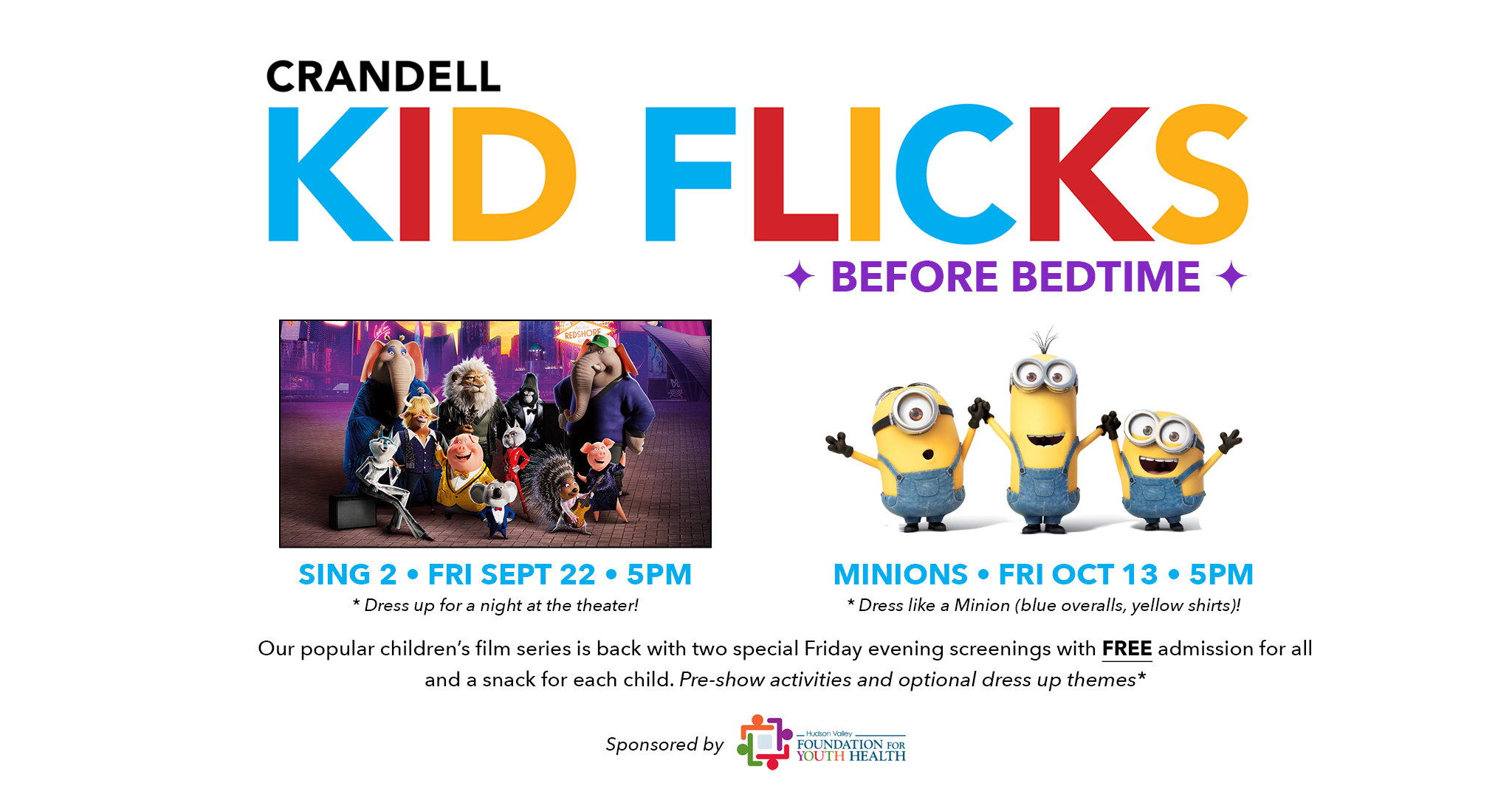 Crandell Kid Flicks Before Bedtime, a new spin on the popular monthly children's film series, returns with Sing 2 and Minions for two Fridays at 5 pm in September and October. Thanks to a generous grant from Hudson Valley Foundation for Youth Health, tickets are FREE for all; children will also receive a snack. Screenings will include pre-show activities and optional dress up themes!
Crandell Kid Flicks Before Bedtime is curated by Parent Advisory Task Force co-chair Mirissa Neff, a Chatham-based filmmaker, journalist and parent. She has worked as a producer and correspondent for numerous PBS and public radio programs, and her debut feature documentary This Is National Wake had its world premiere in competition at Sheffield DocFest. Neff will introduce both films.
October 13: Come dressed as a Minion in a yellow shirt and blue overalls, and join the lovably silly tribe of Minionkind as they search for their evil overlord!
Ever since the dawn of time, the Minions have lived to serve the most despicable of masters. From the T-Rex to Napoleon, the easily distracted tribe has helped the biggest and the baddest of villains. Now, join protective leader Kevin, teenage rebel Stuart, and lovable little Bob on a global road trip. They'll earn a shot to work for a new boss, the world's first female supervillain, and try to save all of Minionkind from annihilation.