DakhaBrakha (Ukraine) Performs Live Soundtrack to Dovzhenko's "Earth" (1930) at PS21
August 11, 2022 @ 7:00 pm

-

9:00 pm

$35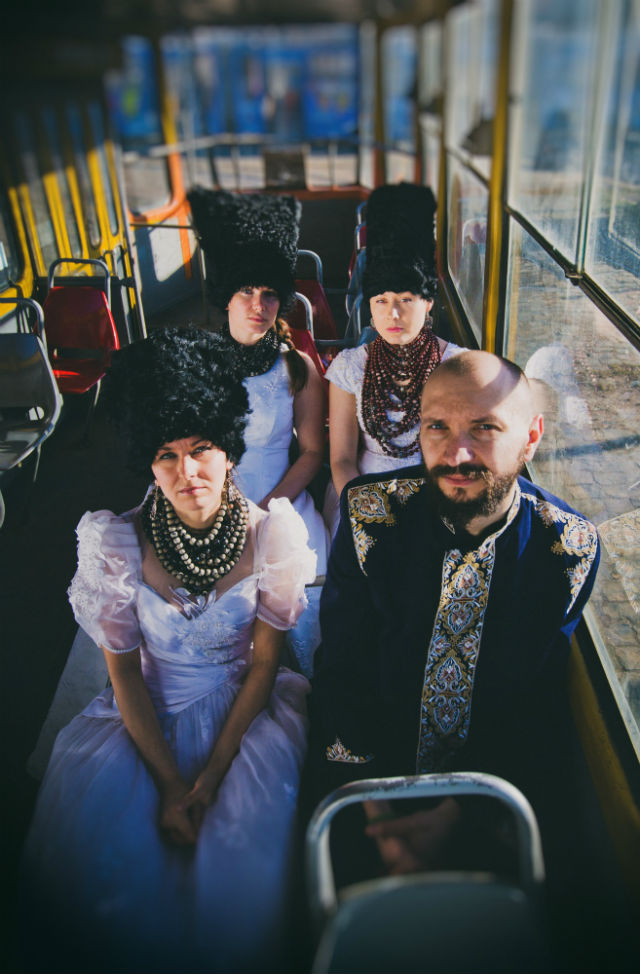 Blending elements of sound and soul, Ukrainian "ethno-chaos" band DakhaBrakha—a quartet from Kyiv—creates a world of unexpected new music. Their name, "DakhaBrakha," means "give/take" in Old Ukrainian, and reflects their resilience and philosophy. Having experimented with Ukrainian folk music, the band added rhythms of the surrounding world to create the unique and original style that has become their hallmark. At PS21, DakhaBrakha will perform their original live accompaniment to Oleksandr Dovzhenko's "Earth," the 1930 Ukrainian silent film masterpiece.
"The group mixes everything from punk-pop to traditional Ukrainian songs in cool yet beguiling textures, often with the close harmonies usually associated with Balkan music. But it's really the live shows that take DakhaBrakha beyond mere curiosity to utter brilliance." — NPR
Ukrainian cinema begins with "Earth." Dovzhenko, one of the pillars of the Soviet cinematic avant-garde alongside Sergei Eisenstein, Vsevolod Pudovkin, and Dziga Vertov, dramatizes the collectivization of the farms owned by the Ukrainian peasantry. Dovzhenko personally denounced this Stalinist policy for its violence and the seizure of peasant property, but he used collectivization as a narrative device to frame a series of vignettes of Ukrainian village life.