North American Premiere: "Farm Fatale" by Philippe Quesne (France)
September 2, 2022 @ 7:00 pm

-

September 3, 2022 @ 8:30 pm

$20 – $40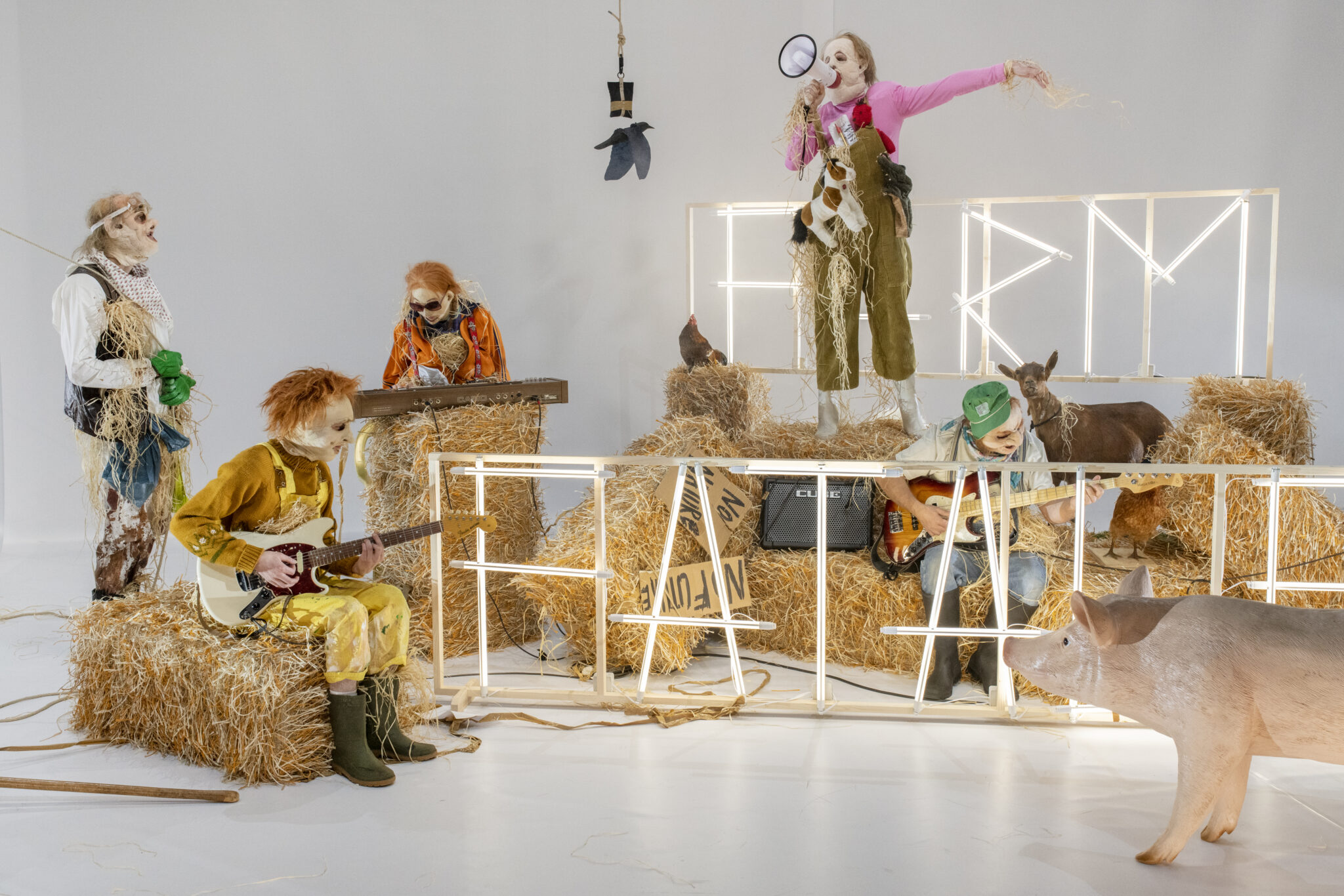 September 2–3, 7 PM. Philippe Quesne describes "Farm Fatale" as "a theater of postapocalyptic deceleration." In a world laid waste by environmental collapse, human life has ceased. The sole survivors are five scarecrows, who embrace the roles of dreamers, poets, and activists in a quest for a kinder, less harmful future for the planet. The centerpiece of PATHWAYS 2022 programming, "Farm Fatale" introduces audiences and participants to new European theater in a rural, pristine setting. The work is a cautionary tale about one of the most pressing issues of today's world.
As a comedic, dystopian pastorale exploring and commenting on the fragility and beauty of the earth's ecosystem, Quesne's "Farm Fatale" is a natural choice for PATHWAYS 2022: Blazing Trails to a Sustainable Future, PS21's multi-disciplinary public initiative that features free performances, arts and environmental education workshops, circus and processional arts, participatory events, and installations.
Founder of the aptly named Vivarium Studio, French director and visual artist Philippe Quesne conceives of the theater as a place of temporary habitation within an artificial ecosystem, reimagined to observe a small slice of humanity with reinvented logic. Often developed in collaboration with his actors, Quesne's works call upon the marvelous and the microscopic, the everyday and the unexpected, theatrical deception and the truth of nature.
Tickets: $40 general, $20 for students and youth. Discounts available for PS21 members.