CANCELLED: "The Director" by APHIDS (Australia), in PS21's Black Box Theater
April 22 @ 2:00 pm

-

April 23 @ 5:00 pm

$10 – $30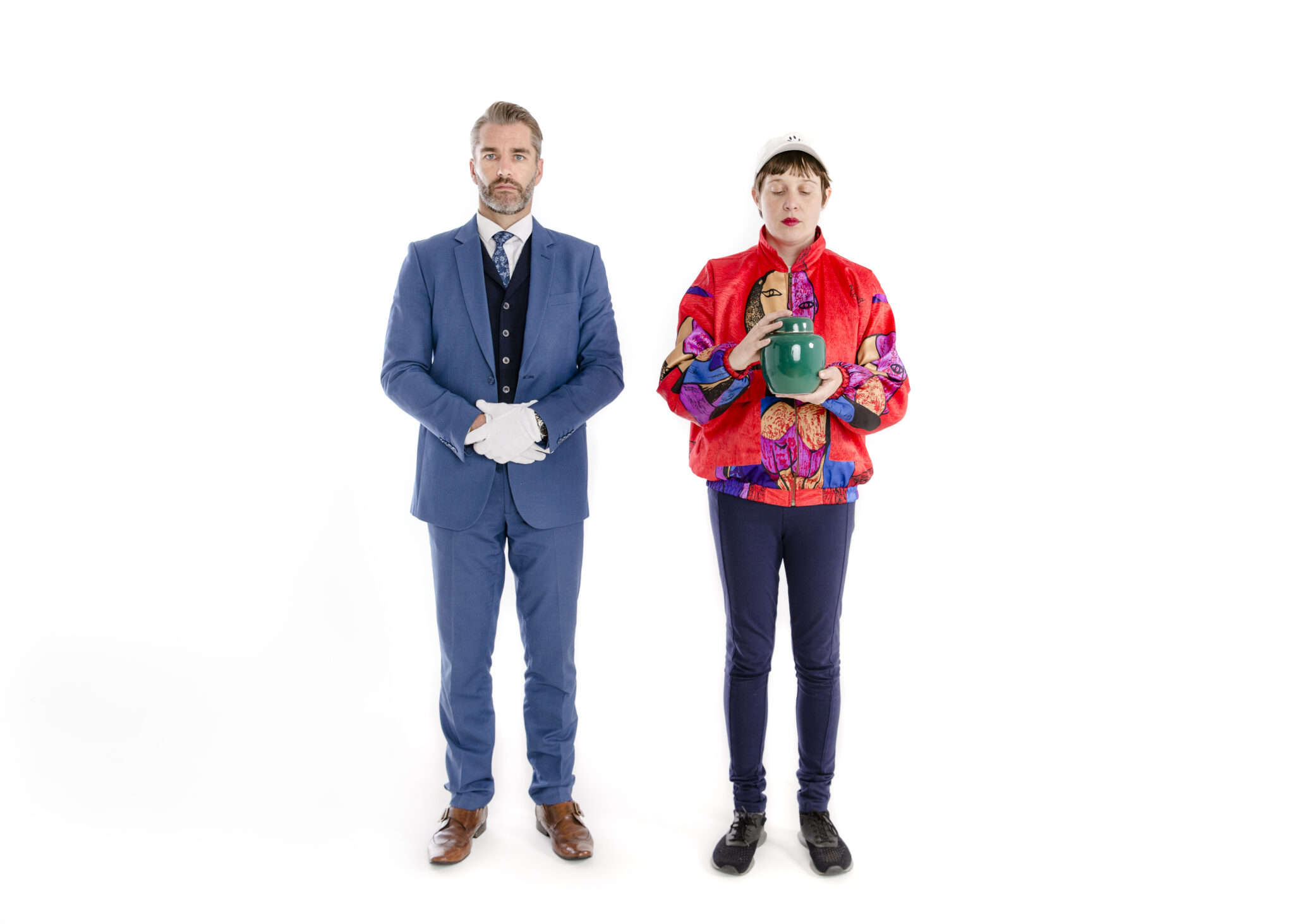 Saturday, April 22, 2 PM & 7:30 PM
Sunday, April 23, 2 PM
On the back of successful tours to the Sydney Opera House, Finland, and the UK in 2019, and to the International Theatre Festival of Kerala, India, in January 2020, "The Director" comes to PS21.
"The Director" is a bold new performance starring Scott Turnbull, a charismatic ex-funeral director of 21 years, and artist Lara Thoms. Taking up a universal experience and taboo topic, Turnbull and Thoms demystify and expose the death industry, using humor and first-hand knowledge to dig a little deeper into what happens after we go. Nothing is off limits, including the smell of a crematorium, the tools of the mortuary, and tractors driven into a funeral chapel. At a time when dying costs an average of $10,000 and funerals happen within a week, death can seem like a very expensive drive-thru meal.
Blurring the roles of funeral director and theater director, Thoms and Turnbull ask each other to perform tasks, share knowledge, and give feedback on each other's actions. Balancing macabre reality, playfulness and the tragic elements of death, the result is a spiky, funny and invigorating performance.
"I was shaken as I left the theatre. A masterfully human performance.." – Theatrepeople
"An experimental, atypical, and absorbing performance" – State of the Heart
ABOUT PS21
PS21: Performance Spaces for the 21st Century is a contemporary arts venue in the Hudson Valley presenting innovative programming by leading and emerging artists in music, dance, theater, contemporary performance, and the visual and multimedia arts. Since our state-of-the-art theater was inaugurated in 2018, PS21 has evolved into the Hudson Valley's mecca for innovative programming by leading and emerging artists.
"A beautiful, reconfigurable indoor-outdoor space that appears to have landed like an exotic bird in the midst of a 100-acre former apple orchard in this tiny Hudson Valley town. It's not the first place you would expect to encounter cutting-edge performance, yet PS21 offers little else." — Jesse Green, the New York Times, June, 2021.