Vertigo Dance Company (Israel) at PS21
July 28, 2022 @ 8:00 pm

-

July 29, 2022 @ 9:30 pm

$40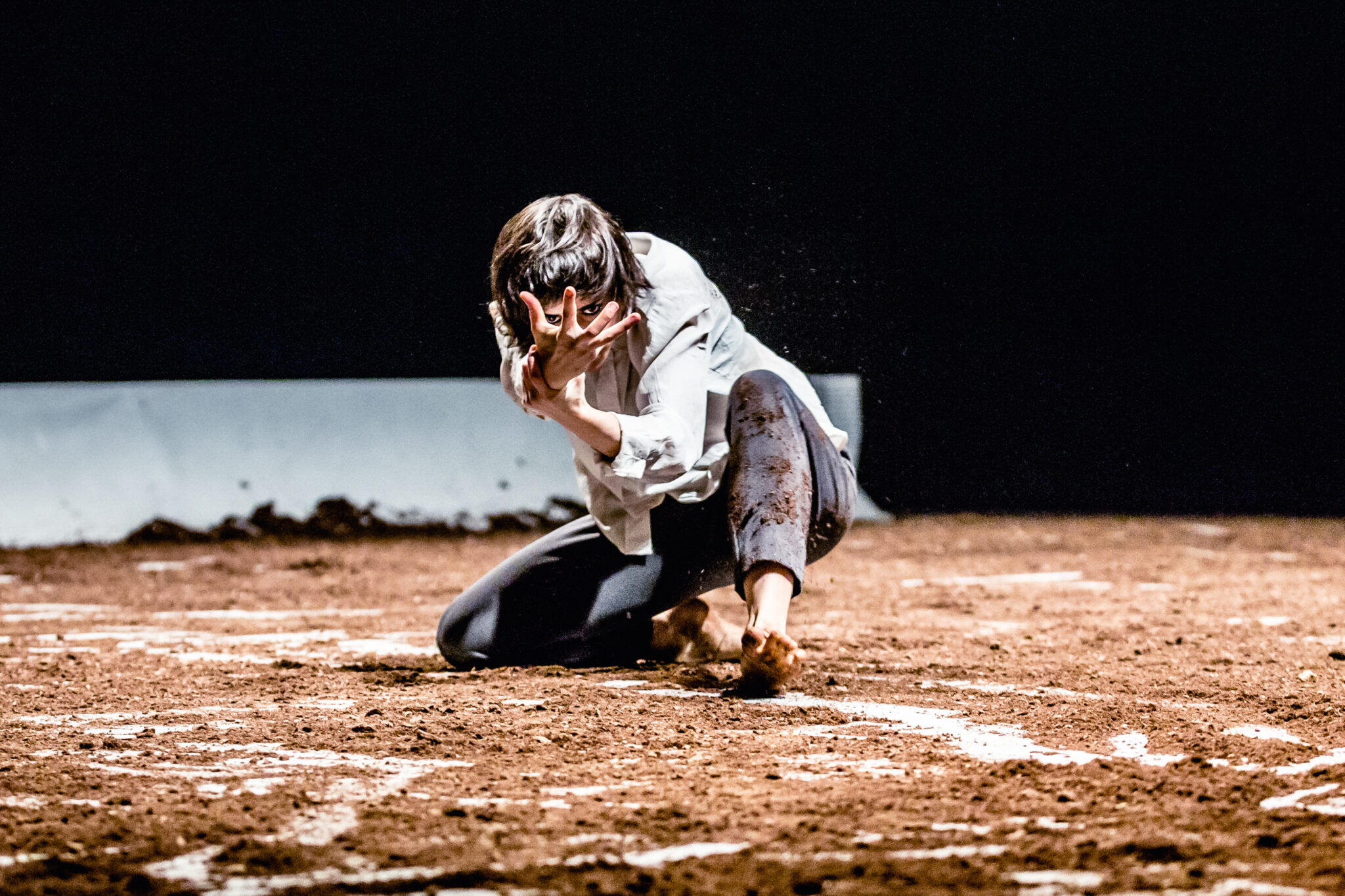 July 28–29, 8 PM, Israel's highly regarded Vertigo Dance Company brings its vision of sustainability to PS21's 100-acre campus with "One. One & One," choreographed by Noa Wertheim and set to an original score for strings and vocals by Avi Belleli. Performed by ten dancers on a soil-covered floor, "One. One & One" reflects individuals' desire for wholeness and spiritual connection to the natural world. The number "one" suggests solitude but also unity, and the work expresses the human tension between the competing desires for independence and connection—"the individual and his or her tribe" (Financial Times).
Earth not only ultimately covers the stage during "One. One & One," creating a visual record of the dancers' steps and skids, it also forms the ground of the company's Eco-Art Village in Kibbutz Netiv Halamed-Heh, where Vertigo relocated in 2007 (the company also maintains its original studio at the Gerard Behar Center in Jerusalem). The village's land serves as both a vehicle for arts education and a durable artifact in their substantial body of work. Watching the dancers toss buckets of soil around the stage, the audience is reminded of Pina Bausch's similar device in "The Rite of Spring" and Walter de Maria's iconic "Earth Room."
"In the last few decades, some wonderful dance artists have established an important place in Israel's cultural landscape, and Vertigo Dance Company is among them. Vertigo's excellent dancers express a distinctive voice through an impressive movement quality—visceral and raw, but with a surprising, acute sensitivity." — Mikhail Baryshnikov
Additionally, on Wednesday, July 27, 1 PM, Vertigo Dance Company will lead an interactive dance and movement workshop based on its community-centered, ecologically focused dances. This unique 2 hour master class provides an introduction to the unique dance language developed by choreographer and artistic director Noa Wertheim, over her years with the Vertigo Dance Company. Visit our website's community engagement section for more info.