WORKSHOP & PREVIEW PREMIERE: Inside Spaces by Amir ElSaffar and Lorenzo Bianchi-Hoesch
October 30, 2022 @ 7:00 pm

-

9:00 pm

Free – $25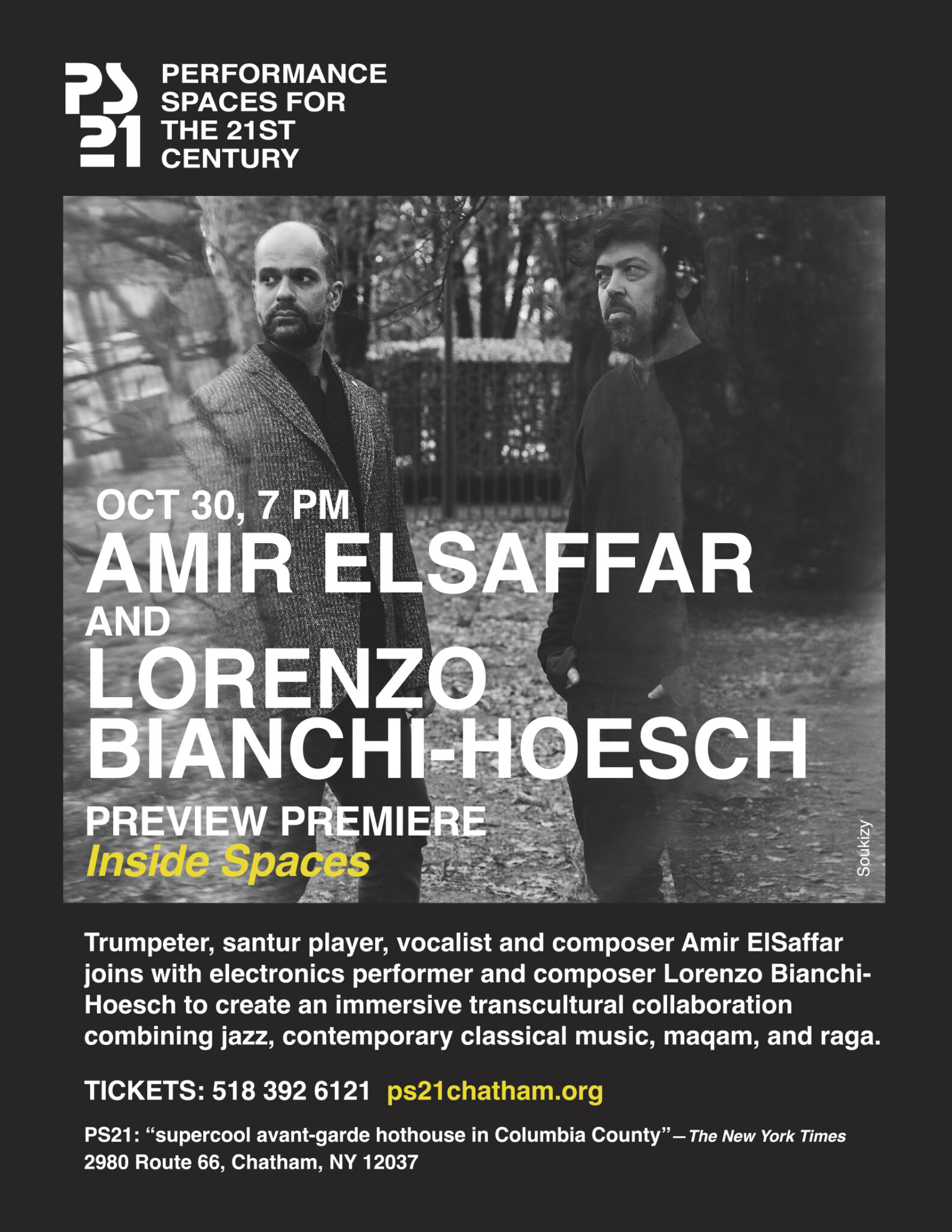 October 27, 4:30 PM Workshop with Amir ElSaffar and Lorenzo Bianchi-Hoesch
During this hands-on workshop the musicians will introduce their new work, dig into their artistic concepts and practices, and guide participants through the music with immersive techniques.
Participation is free, advanced registration required.
October 30, 7 PM PREVIEW PREMIERE: Inside Spaces
Inside Spaces, an electro-acoustic collaboration by trumpeter, santur player, vocalist, and composer Amir ElSaffar and electronics performer and composer Lorenzo Bianchi-Hoesch. Inside Spaces blends microtonal harmonies, maqam (melodic modes unique to Arabic music), and jazz improvisation in a modular marvel of cross-cultural music-making. ElSaffar and Bianchi-Hoesch create an immersive sound that transcends notions of form, musical language, and categorization.
ElSaffar and Bianchi-Hoesch are fashioning a modular work that interfuses composed elements with improvisation. Inside Spaces explores electro-acoustics and microtonality that embraces multiple musical languages to create a sonic environment that draws on the richness, complexity, and idiomatic expression of jazz, contemporary classical music, maqam, raga, and other musical backgrounds, without compromise or oversimplification. They are in search of boundaryless spaces in music.