The Annual Winterfest celebration will be held Saturday, December 16, from 10:00am to 6:00pm throughout the Village of Chatham. This event, sponsored by Chatham Area Business and Arts, celebrates the season with holiday sales, live music, children's activities, snacks and so much more.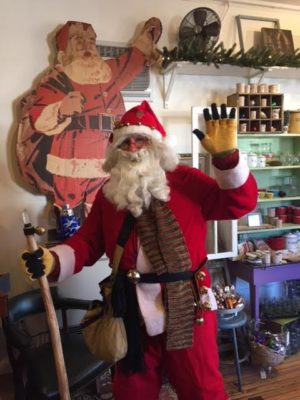 "This will be a fun and exciting day for everyone, adults and kids," said CABA President Debbye Byrum.
There will be events and activities held throughout the day. Here is a sample of what to expect. To see the complete list, see the schedule. The Crandell Theatre will screen Rudolph, The Red Nosed Reindeer at no charge at 11:00am. Thomas Chulak and Judy Staber will read How the Grinch Stole Christmas and Snowy Day at the Chatham Bookstore at 1:00pm. Kids can make nature-themed crafts, enjoy holiday treats and meet local illustrator Chuck Groenink at Columbia Land Conservancy.
Keep a eye out for Santa Claus while enjoying holiday sales. Pookstyle & Pookstyle Home are offering 10% off Swedish jams and preserves. SomethinsGottaGive will donate 10% of their sales to the Chatham Silent Food Pantry. See the complete list of advertised holiday sales.
The Chatham Area Business & Arts (CABA) is a coalition of individuals, businesses and organizations who works to promote the Chatham, New York region as a vibrant, positive environment for shopping, dining, enjoying the arts and conducting business.